Do you not know that in a race all the runners run, but only one gets the prize? Run in such a way as to get the prize. 1 Corinthians 9:24 NIV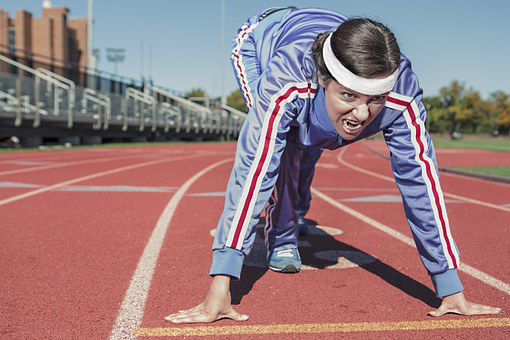 We all run a journey race.
In high school I ran on the track team, but I wasn't the best runner. I never received a reward for my effort. My brother, on the other hand, had a knack for the sport. In almost every event he competed in, he mounted the winner's podium at the end of the race.
The victories my brother achieved came at a cost. He endured countless hours of practice on the track and even more time in the weight room honing his talent. To obtain the prize and be a top athlete, he had to have a superior work ethic.
We don't know all of the twists and turns that will come our way, but we have to prepare our hearts and minds for them. The apostle Paul reminded the church at Corinth they needed to "run in such a way as to get the prize."
We need to work hard at running the race God has ordained for us. King Solomon wrote, "For the dream comes through much effort and the voice of a fool through many words" (Ecclesiastes 5:3). To obtain the success we desire in life, we must work hard and develop discipline for the journey. This comes through reading God's word, applying it to life, and sharing it with His people.
Looking back, I understand my effort on the track was weak. I didn't have the tenacity to push through the adversity and do my best. Although I didn't win many races on the track, the most important race is the one leading to eternal life.
God rewards those who walk faithfully with Him. Put forth your best effort in your work for God.
(Photo courtesy of pixabay.)
(For more devotions, visit Christian Devotions.)
---
---