And Jesus said to them, "I am the bread of life. He who comes to Me shall never hunger, and he who believes in Me shall never thirst." John 6:35 NKJV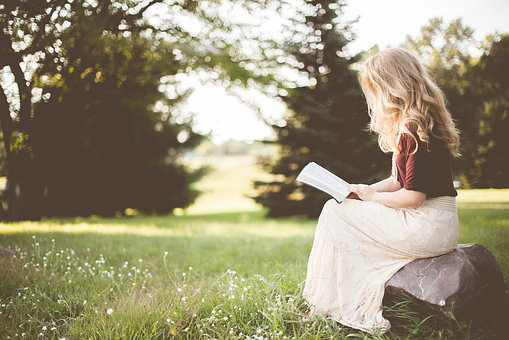 The armed personnel stood on the road—one hand on his assault rifle, the other brandishing a clear stop sign.
We were proceeding into Uganda, having crossed from Kenya earlier. Every few kilometres, police checks or official army checks appeared. The tension in the country was evident.
The officer checked my papers and the driver's. Then our passenger in the back seat presented his. The official stood back, ushered the two men out of the car, and moved them to the back of the vehicle. I felt no fear, only peace. God was with us. I heard the back of the car open but could not see what happened. I decided to pray.
When the two men returned, we went on our way. After a few moments, they chuckled. The guard wanted money to allow us to proceed with the pretext his wife needed more food for the family. My driver told him he had no money but did have some food for him.
One hundred copies of God's Word were in the back of the vehicle. My host would decide when and where to distribute them. The guard retrieved a copy when the driver told him his wife would be happy, because the book held the bread of life. The guard was surprised and accepted the gift.
We often think if we had more money our lives would be better. This is a lie of the world. The Word of God brings life, hope, blessings, and promise to all who believe in the Lord Jesus Christ.
We may never know what impact giving the Word had upon this man's life and family. But we can be sure God's Word never goes out without accomplishing what He intended it to.
If you know someone who needs the Lord, give them a Bible, and allow Father God to bless you in the giving.
(Photo courtesy of pixabay.)
(For more devotions, visit Christian Devotions.)
---
---