But as for you, ye thought evil against me, but God meant it unto good. Genesis 50:20 KJV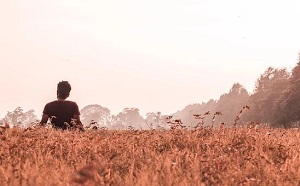 The parade taught me about a revival.
I once watched a holiday parade taking place in California. During the parade, one of the announcers mentioned a street in California named Azusa Street. He said the name was an Indian word meaning skunk. In 1960, a powerful move of God touched the world and was known as the Azusa Street Revival.
When I heard that Azusa means skunk, I thought about how God came to a street named skunk and sent glory that touched the world. God took a skunk and made something beautiful which became a sweet smell to God and to millions of others worldwide.
We all go through our own personal Azusas, or skunks. Sometimes, the fault is ours, but at other times, others may be at fault. It doesn't matter what the circumstances are. If we let Him, God can and will work it out for our good as we choose to serve and love Him just as Joseph did.
Joseph was betrayed by his brothers, thrown into a pit, and then sold as a slave in Egypt. He also experienced other bad happenings.
Just as Joseph kept a sweet spirit, we can ask God to give us one every day so we can have the attitude Jesus had. One that forgives, just as Joseph and Jesus did. When we do, God will work all things for our good.
Trust God to bring good from bad in your life.
(Photo courtesy of pixabay.)
(For more devotions, visit Christian Devotions.)
---
---