All have sinned and fall short of the glory of God. Romans 3:23 NKJV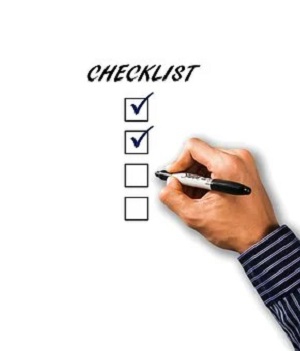 A young man once expressed his opinion to me about the Bible: "All it's good for is to tell me I should not do the things I want to do."
Sadly, he taught this opinion to his children, which is not uncommon when a person has ill feelings about the Bible. This concerned me because the children he was teaching this to were my grandchildren.
As a twig bent in the wrong direction grows in that direction, so these dear children were being affected. I decided to bring out my study Bible and seek for God's opinion of what constitutes sins and what their consequence are.
God reveals in the Bible certain behaviors He calls sins. Unfortunately, many hold the Bible is judgmental and promotes self-righteousness. But how can the Bible promote self-righteousness when it emphatically declares that all have sinned?
God's sin lists in the Old and the New Testament include lists of ten when identifying sinful behavior. The Old Testament's Ten Commandments, given in Deuteronomy 5 and Exodus 20, were central to God's chosen people's relationship with Him and hang on many walls today, including my home. The New Testament's list of ten unrepentant sinful lifestyle categories that keep a person from entering the kingdom of heaven is revealed in 1 Corinthians 6:9-10.
When we sin, God desires a turning away from that sin. What the Bible calls repentance and confession. An unrepentant sinful behavior is when we continue living in that chosen sin and suffer the consequences.
Let's remember that confession and repentance are building blocks for a righteous life.
(Photo courtesy of pixabay.)
(For more devotions, visit Christian Devotions.)
---
---