Therefore, since we are receiving a kingdom that cannot be shaken, let us be thankful, and so worship God acceptably with reverence and awe, for our "God is a consuming fire." Hebrews 12:28-29 NIV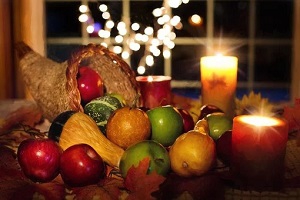 I listened to the lyrics of the song as I drove alone to Georgia. They moved me to the point that I stopped the car.
Only a few Christian artists move me to tears. Andrew Peterson with his tender way of reaching out and receiving the love of Christ. David Phelps by the sheer beauty in his voice that I am sure sends chills over God too. And Rich Mullins, whose words take hold and make me long for the physical touch of God who loves me so much I can't wrap my head around Him. The words they have penned over the years bore deep into my heart and strike a chord…or a nerve.
Some lyrics make me long for heaven right this minute. While others sink deeply, reminding me of my inability to attain the worthiness necessary to be called a child of God. Yet every line that moves me, draws me to a deeper longing for the one I call Abba Father. The one who created me, loves me, and longs for me too. The one who never leaves me—even when I feel as though I am shaken to the point of falling apart. And I am thankful.
Our world is in such turmoil. There are times we cry out for the chaos and rhetoric to cease. Paul reminds us of the power of God. He reassured the people that God's kingdom is solid, and it cannot be shaken. Paul said to be thankful and to worship in awe because OUR God is a consuming fire. What a promise of hope, even when things seem hopeless. God is a consuming fire, devouring the evil of the world and devoting His faithfulness and love to us.
During this season of thanksgiving, I realize the power behind Paul's words. We've had upheaval in our lives this year—tons of it. Yet God stood firmly by our side. He is not shaken, and He is a consuming fire clearing a pathway for us to follow, pressing His feet deeply into the mud so we can clearly see His footsteps. And I. Am. Thankful!
Despite the hardships or disappointments that come, look for the redeeming promises of God and rejoice. Be thankful, for our God cannot be shaken. He is faithful and enduring. He is powerful and mighty. Be thankful for our God is worthy and awesome.
(Photo courtesy of pixabay.)
(For more devotions, visit Christian Devotions.)
---
---