Then Peter came to Jesus and asked, "Lord, how many times shall I forgive my brother or sister who sins against me? Up to seven times?" Matthew 18:21 NIV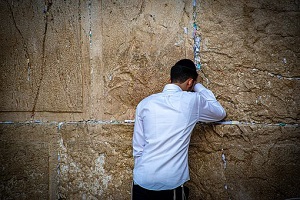 Grace is sometimes difficult to give.
I once talked with a college-student friend who complained about his disappointment with a few people who had hurt him. He found it difficult to forgive them and move on. In fact, he harbored bitterness.
I thought back to the time when I, too, languished in the clutches of bitterness. The thing was, no one I held bitterness against even knew it. I simply held a grudge inside and let it eat at me. I never stopped to think God stood behind the circumstances that led to my bitterness. I finally found freedom when I unconditionally forgave my offenders.
Peter seems to have had a similar problem forgiving those who sinned against him. He didn't understand God's concept of grace. Jesus said those who truly comprehend the magnitude of God's grace should forgive those around them as many times as necessary.
When I realized this, I immediately asked God to forgive my unforgiveness, and then I forgave those who had hurt me. Forgiveness, I found, is a journey. Doing so requires repetition over a long period of time. As I did so, I found the burden of bitterness lifted from my life and joy entering my heart.
The next step entailed confessing to God what I had done wrong. I was in such a hurry to blame others that I overlooked my own sin, which led to taking up an offense. Too often, I am guilty of pointing out the shortcomings of others without seeing my blind spots.
The last step involved blessing those who had hurt me. This required a spirit of thanksgiving for the good things I had seen in them. This was a change of focus, given that I was concentrating on their faults. I chose to bless them before God in spite of my feelings. In time, thanking God for them changed my perspective of them.
All three steps involved doing something countercultural. In a society that routinely says, "Don't get mad, just get even," I found I could demonstrate love in a way that runs against the grain. God once again showed me His grace so that I could shower it upon others.
Which of the grace steps do you need to work on?
(Photo courtesy of pixabay.)
(For more devotions, visit Christian Devotions.)
---
---