For I am the Lord, I do not change, therefore you are not consumed O sons of Jacob. Malachi 3:6 NKJV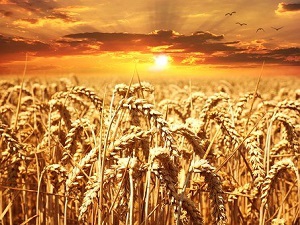 The notice seemed ironic.
As I stepped out of my local bank after making a deposit, I looked back at the front door and saw words emblazoned on it. Curious, I removed my pandemic-required facemask and leaned down to read them: "For security purposes, please remove all hats, hoods, backpacks, and sunglasses prior to entering the banking center."
The notice seemed understandable, since it was designed to prevent potential bank robbers from coming into the bank wearing a disguise. As I folded my mask to put it away, I realized the irony of the notice. These days, a potential robber didn't need to hide their identity by wearing a hood or sunglasses. Not when he could just put on the standard facemask and face no suspicions.
We regularly encounter changes, and the threat of COVID has added to the situation. Yet we know changes in situations and people are an ongoing life factor. In fact, some would say they are inevitable—except when it comes to God.
Malachi reassured his readers that God would not forget His covenant with them. Theologians call this eternal consistency God's immutability.
So what does this mean for us? That God's promises and provisions are as consistent now as when they were given. They are a part of His character. And in a world where change is a constant factor, that is reassuring.
Be confident that God's promises to you will never change.
(Photo courtesy of pixabay.)
(For more devotions, visit Christian Devotions.)
---
---