Let us not become weary in doing good, for at the proper time we will reap a harvest if we do not give up. Galatians 6:9 NIV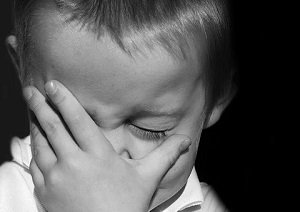 We grow weary of waiting.
We wait impatiently in long lines at the grocery store or for online orders to arrive. We wait with anxiety for medical test results or for our child to return from the battlefield. We wait with frustration for a cure for COVID19 or for an answer to a prayer for healing. We eagerly await the return of our Savior to take us out of this world of impatience, anxiety, and frustration.
We can't help but wonder—it's been over two thousand years since Jesus arose from the grave and returned to heaven—why He hasn't returned. Perhaps we question whether He will come back as promised. But there is hope because He always fulfills His promises.
Theologians believe the first prophecy about Jesus' first coming is revealed in Genesis, four thousand years before His birth. Isaiah prophesied about His birth and death seven hundred years prior to His arrival.
The Old Testament presents the basis for the advent of the Messiah. The New Testament shows us how that is fulfilled in the life of Jesus. They both reveal God's love and mercy. God shows Himself through the entire Scriptures and teaches us to connect with Him through faith, inspiring us to spread the gospel.
Is it such a stretch then, to believe Jesus will come again? Time is of no concern to those whose faith is unshakable. For faith is confidence in what we hope for and assurance about what we do not see.
While we wait, we must not become discouraged but continue to share the good news with renewed hope. Perhaps we will plant seeds, water them, or shed light on them. In due time, we will reap the harvest of all harvests.
Ask God for strength to keep doing good as you await the coming of Your Lord.
(Photo courtesy of pixabay.)
(For more devotions, visit Christian Devotions.)
---
---