We do not want you to be uninformed about those who sleep in death, so that you do not grieve like the rest of mankind, who have no hope. 1 Thessalonians 4:13 NIV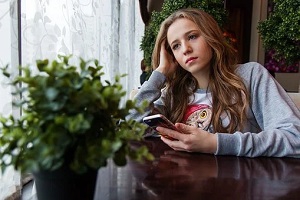 Everything in life was different in 2020.
A year ago, I never dreamed that the death of a friend would mean sitting alone at my kitchen table, watching the recording of a funeral service. Nor would I have expected that two hours later I would be sitting at the same table, watching the live stream of a different funeral.
The two women who had died that week were different in their personalities and in their life stories, but they both loved Jesus and impacted my life. I am a better person for having known them.
Today, I am certain that both women are with Jesus in heaven—peaceful, joyful, and pain free. Although I admired and respected the two women, their lives are not what convinced me they are in heaven. My assurance can be summed up in the words of the song "Who Am I?" by Casting Crowns. Both families selected this song to be played at the services.
These two women are in heaven today because of who Jesus is and because of what He has done. He is the Son of God who died in their place on the cross. For that reason alone, they have eternal life. For that same reason, I will see them again.
Grief is hard, and it is sad when loved ones are no longer with us. As Christians, we have sorrow, but we do not "sorrow as those who have no hope." Although funerals are sad, I also had hope in my heart as I walked away from my kitchen table.
Where do you find your hope?
(Photo courtesy of pixabay.)
(For more devotions, visit Christian Devotions.)
---
---