So do not fear, for I am with you; do not be dismayed, for I am your God. I will strengthen you and help you; I will uphold you with my righteous right hand. Isaiah 41:10 NIV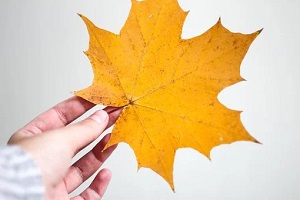 I stood in a long shuffling line of inmates that slowly approached the prison "Mail Room."
The Mail Room was actually a separate building. We were lined up in front of a small window where the Florida Department of Correction's officer assigned to handle our mail read, censored, and dispensed our contacts with the outside world.
I was in prison, a victim of my own stupidity. It was Fall, which throughout my life had been my favorite time of year. Now, my spirits were at rock bottom. I had been here a little over a year, and despite my Lord's promise to me that I would go home, I could see no end to my incarceration. I was stuck here. I missed home. I missed the change of the seasons.
It was bad enough seeing the outside world through a double chain-link fence topped with razored serpentine wire, but to watch the distant Ocala National Forest just slowly turn from green to olive to brown was even more depressing.
My heart was empty. I didn't think God was listening to me anymore, but as I stood in the line, I silently prayed again, "Please, Father, I just want to go home. Please."
Finally, I got to the mail window. I was fortunate in that my dad wrote to me almost every day. Sometimes just a couple of lines. Usually, some clippings from the local paper about life at home in Raleigh, and later Lincolnton, North Carolina. Dad was great at writing. And the result was that I was in the mail line every day, and the mail officer knew me perhaps better than she knew some of the other inmates.
She looked up as I approached, and I saw something in her face as she saw me. She motioned me to step to the side door. This had never happened before, but I did as I was told.
She opened the side door and said, "I can't let you have this, but I'm going to let you see it." She handed me a large manila envelope. It was from my dad. I opened it and out slid a handful of red, yellow, and orange leaves that Dad had evidently picked up in the yard, and knowing how much I missed the seasons, had sent to me. My eyes welled up as I fingered them for a second and smiled at the thought of Dad walking through the yard, picking up leaves like a little boy.
"I'm sorry I can't let you have them," she said. I struggled to keep the tears back and mumbled something about it being okay. And fingering the leaves one last time, I handed them back.
"Thank you," I said.
"You're welcome," she replied.

And then, as she shut the door, she said, "Watch your feet."
Glancing down automatically as the door clicked shut, I saw at my feet a bright scarlet sugar maple leaf. She had dropped it there for me. A small kindness. I scooped it up, stashed it in my Bible, and carried it with me until I eventually went home.
God answered my prayer, not in my way but in His. I didn't get to go home, not yet, but He brought a small piece of home to me. And He told me He was listening to my prayers, always.
Thank You, Father, again.
(Photo courtesy of pixabay.)
(For more devotions, visit Christian Devotions.)
---
---