But he knows where I am going. And when he tests me, I will come out as pure as gold. Job 23:10 NLT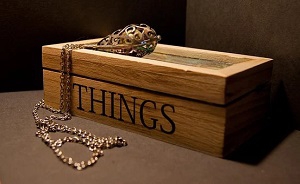 I peeped into my jewelry box and noticed that several previously beautiful pieces had lost their shimmering glow.
The pins and necklaces, decorative pieces I once wore to accent an outfit, lay tarnished and unsightly. I would never want to wear them again. Initially, my gold-plated jewelry glistened and looked like substances of value, but their luster had faded. The stress of use wore down the coating to reveal unsightly dull and listless metal below. Even replated, they would never become valued objects.
The book of Job relates his story as a person with integrity and deep commitment to God who fell on hard times through no fault of his own. During a series of events that would break the faithfulness of most, Job never wavered in expressing his innocence. Fair-weather friends challenged him to repent because some hidden sins surely had caused his calamity. Job professed his blamelessness before God who knew his conduct, regardless of accusations against him. When tested, Job resembled pure gold.
How many of us could declare our innocence and describe ourselves as pure as gold? Sometimes we may resemble gold-plated jewelry. We glisten outwardly, but if rubbed a little by earthly temptations, the dull core of human nature and sinful foundation surfaces. Unfortunately, we hear of many prominent church leaders who proclaimed allegiance to God while willingly living a secret life of debauchery.
What is our response when scratched and scuffed by a secular environment? Our witness to a lost and dying world dims when we are only dipped in Christianity like a thin veneer of gold coating. Authenticity starts from the inside, infused layer by layer with Christ Himself. Each tier exhibits Christ's teachings.
Although we become tarnished with sin, unlike my worn jewelry, we are and will remain persons of value. God wants to restore us to fellowship with Him. While we are all subject to sin, we abide in God's Word and are empowered by the Holy Spirit to remain as pure within as we appear without.
How are you measuring up to your true identity?
(Photo courtesy of pixabay.)
(For more devotions, visit Christian Devotions.)
---
---