For physical training is of some value, but godliness has value for all things, holding promise for both the present life and the life to come. 1 Timothy 4:8 NIV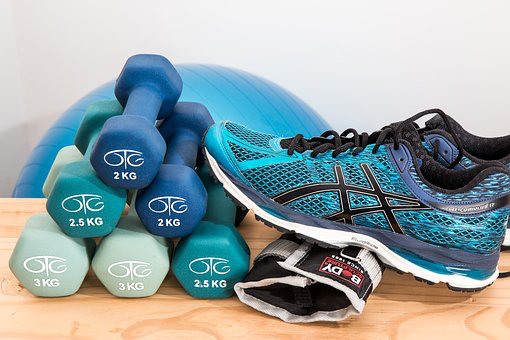 Laziness is the habit of resting before we get tired.
No one is better than me at resting before they get tired. I see the buff athletes on television and think I could look like that if I wanted to. But it wouldn't be fair to look like them and be handsome at the same time. (At least this is what I tell myself.)
We lift weights and train to build our muscles, but Paul wonders why we neglect our spiritual muscles. Working out takes repetition and consistency. When we hit the plateau, we choose heavier weights.
I like to work smart, not hard. If I want to know the easiest way to do something, I ask a lazy person. If my problem is lying, I'm not spending enough time working on the telling-the-truth muscle. If I spend money indiscriminately and can't figure out how to stop, I'm not working on the saving muscle. And if I can't stop thinking lustful thoughts, I need to work on the purity muscle.
When we don't work our good muscles often enough, they become weak. Working our muscles makes them stronger, but I must choose which muscle I want to work out.
Ask the heavenly Father to remove anything from you that is not of Him and to replace it with everything He holds dear. Lift something heavier. Give more. Serve in a new area. Spend more time with your spouse or your kids.
Work out the good muscles in your spiritual life so you can be stronger for Christ.
(Photo courtesy of pixabay.)
(For more devotions, visit Christian Devotions.)
---
---