He had no beauty or majesty to attract us to him, nothing in his appearance that we should desire him. He was despised and rejected by mankind, a man of suffering, and familiar pain. Like one from whom people hide their faces he was despised. Isaiah 53: 2-3 NLT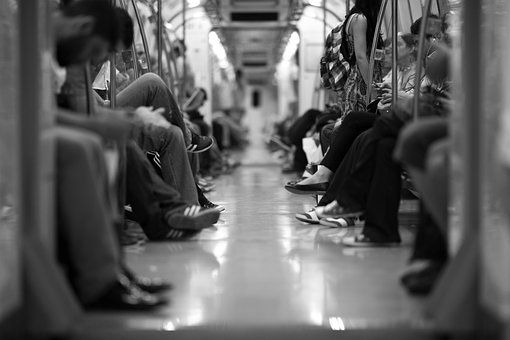 Although he appeared to know what he was doing, he missed the bus.
The man missed the bus even though the homeless man on the corner shouted, "Hurry, you're going to miss your bus!" He ignored him. What would he know about my bus, the now deserted man thought? No one cares what the poor man had to say.
Though Jesus was looked upon as unfortunate, He was full of everlasting wealth. He was reduced so that we might be elevated and emptied so we could overflow. His words were not fancy, yet He agitated the scholars. He was the essence of salvation, but because of His worldly position, His people refused their own deliverance. His father was a carpenter. His mother was thought to be unclean. Surely, their son was a nobody. No one ever amounted to prominence from His community.
When I say poor, I mean perceived to be reduced, not thought of having equal or higher status . . . not rich . . . not well off. Even our peers can dismiss the knowledge we possess and have been purposed to share. Possessing a fortune or the highest level of authority doesn't mean we have good intentions. Nor does being underprivileged denote triviality or ignorance.
Depending on who you are, people may care less about what you have to say. Maybe it's an ego thing . . . a know-it-all complex. Take the time to listen to everyone who has something to say: the educated, the not-so-educated, the babbling child, the babbling fool, the drunk, the wayward, and the homeless.
Your path crossing with others is not happenstance. No matter who you are, everyone knows something about something. Something you might not know, were never told, have forgotten, or need reminding.
Listen to others. Don't deem undeliverable or return to sender what may be important and life-changing knowledge. Receive all of your brothers and sisters with love.
(Photo courtesy of pixabay.)
(For more devotions, visit Christian Devotions.)
---
---