Give thanks in all circumstances, for this is God's will for you in Christ Jesus. 1 Thessalonians 5:18 NIV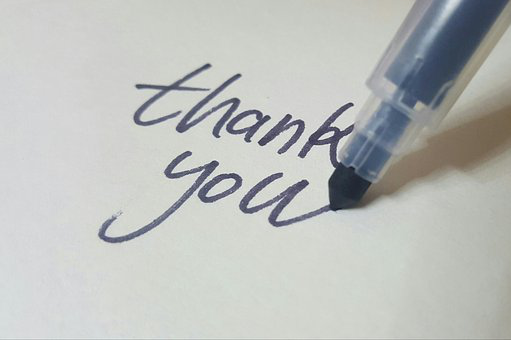 Let Him Say So

Routine. In prison routine is everything.
Perceived safety comes by having everything happen the same way day after day, week after week, month after month . . . and yes, year after year. There is safety in what is expected. The unexpected, the un-routine, gets you hurt. When daily routines go off the tracks, stress levels skyrocket.

Another stressful time for anyone incarcerated are the holidays. The loss of family and holiday traditions play tricks with a man's head. I know. They did with mine. The memories of Thanksgivings past haunted me. At the same time, those memories blinded me to any sense of thanksgiving in my present circumstances.

But giving thanks in all circumstances was exactly what the Word said I should do—especially in prison. The Word is filled with examples of thankful praise in prison. The Lord brought this home the first Thanksgiving of my incarceration. On that morning, an early announcement that we had the day off and that the chow hall would not be open for breakfast turned my world upside down. Instead, the chow hall would open at 10:00 am and remain open until 3:00 pm. We could go through the chow line as many times as we wanted. And not a chow line with the usual barely edible institutional food we were used to. Real roast turkey, stuffing, mashed potatoes, gravy, corn, rolls, and fresh salad greeted us. All we could eat.

That night as I stretched out on my bunk after the lights went out—still so full I could barely move—I thanked God for bringing alive His word. And I thought about what I had to be thankful for: I was breathing, my stomach was full, I had family who loved me, and most importantly, I had Jesus, the Son of the Living God, who loved me. Me . . . Kevin Spencer. Wow. And what could I say to Him, but, "Thank You, Lord."

Your circumstances are never bigger than your thanksgivings. What are you thankful for today?

Let Her Say So
I must have looked like a caged tiger trying to shake off a tranquilizer, as I paced around the outer parameters of my jail cell.
It was the week of Thanksgiving, and I was certain no judge in that small southern town would be available to release me so I could be with my young son for the holiday. A lower bond was my only chance. I got lucky. By Christmas, however, I faced a similar predicament, with a twist. I was innocent this time, but it was the most serious crime I had ever been accused of.
I didn't know it, but the road ahead was a journey I couldn't avoid. Walking laps helped release my anger, but it was no escape from the magnitude of my situation. I knew I was losing everything, I knew I'd be a convicted felon, and I knew life would never be close to normal again. I was right.
Every year at this time, we're encouraged to give thanks. As a Christian, I have struggled and prayed over this. I love you, Lord, but you know my life stinks! Please don't expect me to be thankful. I ain't feelin' it.
One lesson I've learned is to leave my feelings out of it. When I do, all is well with my soul. When feelings take over, I have an ungrateful heart that is cold and indifferent to God's mercy and love. Still, I've never been sure how to give thanks for "everything" without being pretentious. One day I received a simple answer. We are to give thanks in all circumstances, not for all circumstances.
It made sense. I'm sure the apostle Paul never said, "Thank you, Father, for these irritating chains and iron manacles ripping into my wrists and legs." But Paul did praise God through his suffering. The prophet Daniel also gave thanks when he learned evil men wanted to destroy him. They were doing what is asked of every Christian: enduring hardships with gratitude, having faith, and being thankful.
With Jesus in my heart, I always have something to be thankful for. I didn't like falling, but I praise God for raising me up. I miss every lost year with my child, but I'm so thankful to God for my son's precious life.
Choose to be thankful—regardless of your circumstances.
(Photo courtesy of pixabay.)
(For more devotions, visit Christian Devotions.)
---
---