Why did I ever come out of the womb to see trouble and sorrow and to end my days in shame? Jeremiah 20:18 NIV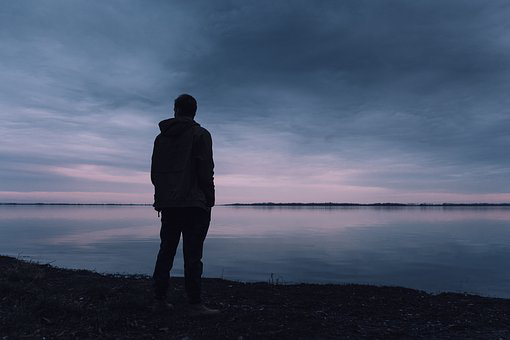 I battle Bipolar 2 Disorder.
Depression is the primary feature of the disorder. I have to walk daily, take a mood stabilizer and anxiety medication, and sit in front of a UV-filtered white light to manage it. Last winter, despite employing my best tactics, depression pinned me to the wall for three months.
Bipolar disorder is hereditary and life-long. While I take comfort in God's continual presence, it's also encouraging to find a kindred spirit in the prophet Jeremiah. His personal writing style and willingness to pour out his emotions in prayer inspires me. Sometimes Jeremiah praised God. At other times, he expressed his anger toward Him for all the suffering he endured.
By this point in his ministry, Jeremiah felt comfortable telling the Almighty exactly how he felt. He knew he could explode at God and trust Him to listen. God didn't strike Jeremiah down for getting angry with Him. He let him vent, even when Jeremiah graphically described how much he wished he had never been born.
When I'm profoundly depressed, I sometimes wish I could fall asleep and never wake up. Depression hurts. It distorts my thoughts. I can't trust my own mind. But Jeremiah's anger comforts me. As strange as it sounds, Jeremiah's fury was a prayer.
Prayer is a deep mystery, but for reasons I may never fully understand, our all-knowing God wants us to tell Him our problems—no matter how much doing so hurts. God yearns for us to spend time with Him in prayer.
God wants us to let our guards down and bare our hearts. He knows our pain, joys, struggles, and dreams. He wants us to admit our heartaches. Putting on a brave face before our omniscient God is pointless.
Be honest with God today, and watch Him work in your life. He is waiting to hear from you.
(Photo courtesy of pixabay.)
(For more devotions, visit Christian Devotions.)
---
---