But for us, There is one God, the Father, by whom all things were created, and for whom we live. 1 Corinthians 8:6 NLT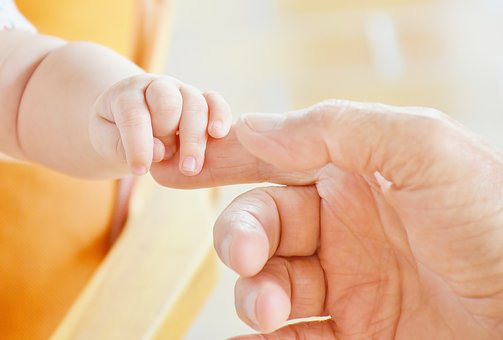 From the beginning of life, children learn the distinction between the mother and father's role.
A child begins to understand the voices of his parents and the part they play in his young life. As the child grows, he sees the distinction between a mother and a father. That child will turn to his mother for one need, while turning to his father for a different need. Both parents play a vital role in the child's development, but the roles of the parents are defined long before the child understands his need for them.
We have a heavenly Father who loves us beyond our own understanding. He has a defined role in our life that was carved out in eternity long before we saw our need for Him. He provides for the birds of the air and covers the ground with a beautiful display of beauty for all to see. He provides for the fish of the sea and for the beasts roaming the earth. He is the creator of all things, and He has the biggest role in our lives.
The earth knows God as creator, but we know Him as Father. He is our provider and protector, a passionate Father who has counted the hairs on our head before we awake. He plans our steps before we take one and has set before us a future to walk into. He is not a vengeful God or a tyrant looking to expose our shame. He took our shame by sending His Son to die on the cross and provided salvation in the form of a sacrifice. Doing these things pleases the Lord because He wants us to know Him as Father.
Our God is the father to the fatherless, and He is perfect love. He is the One we call on for help and look to for strength and comfort. Before we were aware of our need, He provided for us.
Call upon the Father's name and know the riches of His mercies.
(Photo courtesy of pixabay.)
(For more devotions, visit Christian Devotions.)
---
---