So I went down to the potter's house, and I saw him working at the wheel. But the pot he was shaping from the clay was marred in his hands; so the potter formed it into another pot, shaping it as seemed best to him. Jeremiah 18:3-4 NIV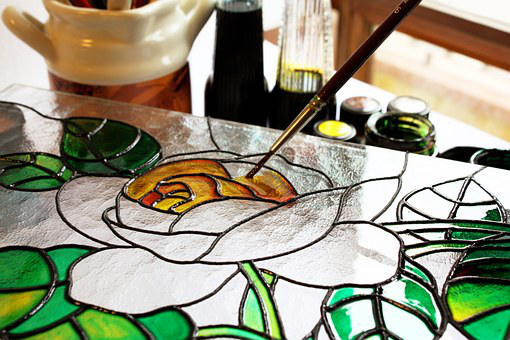 We don't have to look far to see people's brokenness, often in our own homes.
I had an antique stained-glass window broken during flood cleanup. I couldn't bring myself to throw it out, so I put it away until I was ready to deal with it. At this moment, someone has cut off the sharp edges, it has been mounted on a board to protect from further damage, and an artist is writing the names of my grandchildren on it for display in the same spot it hung as a decorative window.
If you have ever cleaned up broken glass, you understand it is a hazardous task. In most cases, a person would carefully discard it, but not all shattered glass is meant to be thrown out.
Some broken things are precious to us, just as broken and shattered people are precious to God—as He showed to Jeremiah through his visit to the potter's house.
Most broken people know they are broken—and often believe they have been so spoiled that they are of no use to God. What's the point of even trying? We don't have to throw them away. Condemnation has already done that and keeps them from rising up and trying again (Proverbs 24:16).
But God sees usefulness in each of us, and the gifts and purposes He gives are irrevocable. Broken or not, He will repurpose us for His glory.
An unbroken glass is beautiful and reflects light clearly, but one that is broken and repurposed reflects light in entirely different ways. The cracks and edges divert light into dissimilar places just as rocks in a stream deter water.
Perhaps you know a broken soul. Maybe it's you. God is not finished with you. In fact, now that you are in pieces, you can become that vessel for His special purpose.
Don't let brokenness spoil your work for God.
(Photo courtesy of pixabay.)
(For more devotions, visit Christian Devotions.)
---
---