In your Kingdom, please let my two sons sit in places of honor next to you, one on your right and the other on your left. Matthew 21:21 NLT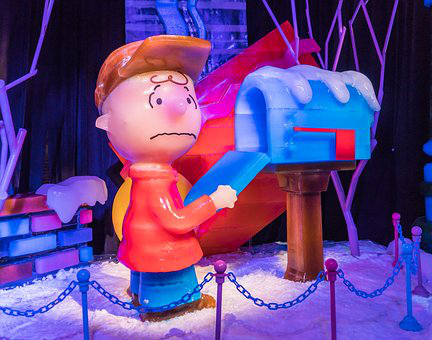 In the cartoon Peanuts, Lucy says to Charlie Brown, "We are put here to serve others." Charlie responds, "Then what are the others here for?"
At times, life does seem unfair. For a season, givers may find themselves surrounded by takers. Givers can feel unjustly used, yet, in the final analysis, takers will never know the joy of giving. We often begin life by looking at famous people, thinking how great it would be to be like them. Then we start taking things we need to fulfill our desire for notoriety.
The disciples of Jesus had this problem—and so did the mother of James and John. They jockeyed for positions of honor in God's kingdom. He knew they needed an object lesson. He grabbed a towel and washed their feet, teaching that the greatest in His kingdom were givers, not takers. The disciples were astonished because they were steeped in the mentality of the world: take what you want before someone else gets it.
If we are honest, we've all felt a little like Charlie Brown. If he was here to serve others, why weren't the others serving too? We wonder why we always get the short end of the stick. The psalmist pondered this dilemma when the bad guys were getting all the good things (Psalm 73:2-3).
Only in giving do we win because "it is more blessed to give than to receive" (Acts 20:35b). If you are a taker, you will never know the joy of giving. The memory of those you have blessed by giving will linger long after the glitter of temporal things is gone.
Ask God for a heart that desires to give to others.
(Photo courtesy of pixabay.)
(For more devotions, visit Christian Devotions.)
---
---