Oh, taste and see that the Lord is good; Blessed is the man who trusts in Him! Psalms 34:8 NKJV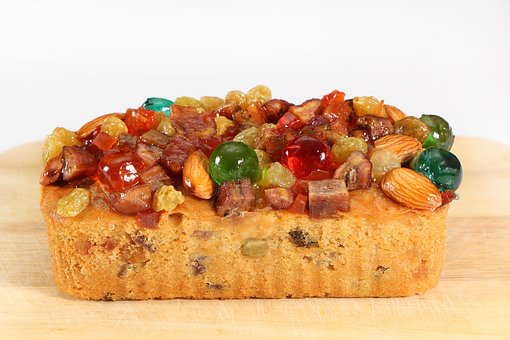 How do you describe a fruitcake? Divine? Disgusting? Flawed?
Across the internet, bloggers want to change the "cake" portion of fruitcake's name. Several websites claim fruitcake is a rock-hard, pockmarked, dense, stale glob of gunk that only ninety-year-old spinsters eat. Fruitcake is not good.
Actually, I know the secret recipe to a true-to-life, delicious fruitcake. I also know the recipe to a life that comes without feeling like a crazy, jumbled, mixed-up fruitcake all the time. There is a way to live without fear . . . to live with peace and hope. The answer for a better life is in the Bible.
Don't be afraid of what I'm saying. Even if you've been taught Christians are wrong, even if you don't believe in organized religion, or even if you're convinced Jesus isn't real—listen. Christians are flawed human beings like everyone else.
If you've watched Christians, you've witnessed their failures. The difference is we believe the Bible's promises of grace, mercy, forgiveness, and hope to manage our daily lives. Christians believe God is going to relieve their weary, sorry souls from this pockmarked, mixed-up, crazy world.
In the meantime—because we know there will always be trouble on this earth—we rely on biblical promises to manage our daily lives. In spite of all this bitter fighting, God's given us the recipe for eternal peace.
Don't you want to know how it feels to hope again? God has a purpose for you. God is able to accomplish His purpose through flawed humanity, through you, through me, and through ninety-year-old fruitcake-loving spinsters. Taste and see—open your eyes and see—how good God is.
This Christmas, run to God, not away.
And by the way, the secret for a good fruitcake is never to add any citron. Mix in extra cherries, pineapples, and pecans and you'll know how good an unflawed fruitcake tastes.
(Photo courtesy of pixabay.)
(For more devotions, visit Christian Devotions.)
---
---