For God so loved the world that he gave his one and only Son, that whoever believes in him shall not perish but have eternal life. John 3:16 NIV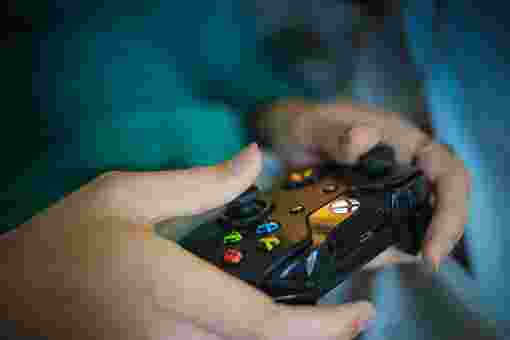 "Opa?" asked my thirteen-year-old grandson, Caleb.

"Yes?" I answered. For eleven years, my lovely wife Charlotte and I have raised him, and I have been Opa to him.

Caleb continued, "Can I have an XBox One for Christmas?"

I pondered this a minute and answered, "Why?" You see, Caleb has a perfectly good Xbox 360, the previous model to the newer XBox One.

"Well," Caleb answered, "the XBox One does stuff the 360 doesn't."

"Let me ask you something," I answered. "Is your 360 broke?" I knew it wasn't. He spent too much time on it.

"Nooooo," he answered finally. "The new one just does more."

"Well, big guy, just because it has a lot of shiny bells and whistles and might look sharper, it still basically doesn't do anything your XBox 360 can't do. I'd like a new car with backup cameras and push-button start, but the one we have still works fine. We can't replace something that expensive just for new bells and whistles," I told him.

He looked downcast for a minute and then looked up at me. "So that would be a no?"

"That would be a no."

We like to say Christmas isn't about all the gifts and giving. And that's true. But there's more to it. Christmas is also about the greatest gift ever given. God gave to us—His lost and helpless children—the only thing in the entire universe He only had one of: His Son, Jesus. The infant child who can become our Lord, Savior, and Redeemer. If God can give us the greatest gift ever, then the gifts I give at Christmas are just types and shadows.

Have you embraced the love of the Father's Christmas gift to you? If not, open that gift right now, and accept Jesus into your heart.

One last note. Tomorrow, on Christmas morning, Caleb is going to happily open his presents. In the joy of the moment, he will have completely forgotten about the gift he didn't get . . . until he opens that last present with the XBox One in it.

Shhhhhhh … don't tell him!

Merry Christmas!!!
(Photo courtesy of pixabay.)
(For more devotions, visit Christian Devotions.)
---
---