God blesses us, that all the ends of the earth may fear Him. Psalm 67:7 NASB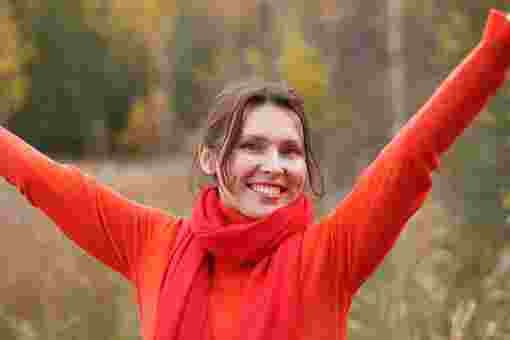 "How are you today, Pauline?" my co-worker asked as we passed each other by the copy machine.
"Better than I deserve," I shot back.
Some think I am weird. Others build up my self-image with phrases like, You deserve good, Pauline. You're a good person.
But I know better. I understand God found me, Christ died for me, and I live my life in His strength. So when I read of God's blessings in His Word, I take notice.
In Psalm 67, the writer names how God blesses us: His face shines upon us, He judges uprightly, He guides the nations, and He causes the earth to yield its produce.
If you have ever witnessed the face of a new grandmother staring at her grandchild, you can picture that as God's face shining on you and me. He guides the nations and is sovereign over the world. Even though it doesn't seem that way to me, I trust God's Word and trust Him to guide the nations. And produce? I live on a farm and have tasted the best tomatoes ever. It all comes from His hand. Those are some pretty heavy blessings.
God blesses us to make His way known, so people will praise Him, and so that all the earth may fear Him.
But I wonder if I'm making God's way known to others, or if I'm too busy with this world and more excited about football than sharing the gospel? Or if I'm living a life of grateful thanksgiving and praise or being like Miriam in the Old Testament who was inflicted with leprosy because she grumbled. I can share the gospel by being clear that we are all sinners and need a savior, or sugarcoat it.
Answering my co-workers in the way I do reminds me of my blessings and my opportunity to bless others.
Make a resolution to meditate on God's blessings and share them with others. You just might make hanging out at the copy machine more interesting.
(Photo courtesy of pixabay.)
(For more devotions, visit Christian Devotions.)
---
---