For you have the poor with you always, and whenever you wish you may do them good. Mark 14:7 NKJV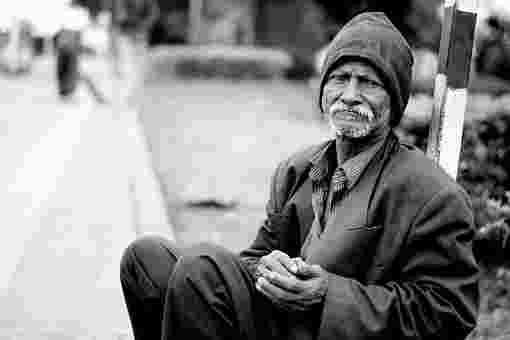 People come in two categories in the mountains of New York: those who embrace the cold and snow and those who don't. Those who don't tend to stay inside.
Negative numbers on the outside thermometer encourage people to turn the inside thermostat up. When they turn the dial, the heating oil company loves them more. At the same time, some people can't afford a median-priced home, let alone a fuel bill.
Facts printed indicate ninety percent of all goods created in the world end up in the hands of Americans, who make up ten per cent of the world population. Things like skis, snowshoes, snowmobiles, and high-tech winter clothing make up a significant part of those statistics around New York. But some children still wear sneakers and a light jacket in the cold weather. Plenty of poor people still remain in the United States.
One church in New York runs a clothing giveaway and another deals with groceries. Whether it's within our borders or anywhere around the world, Americans give—if they're able to.
Jesus tells us we will always have the poor with us. It is up to us to determine when and how to assist them. Perhaps the American's Christian foundation supplies the grace for us not only to know who the poor are but also to show them mercy. On the other hand, God's grace may be missing in this age.
When the occasion arises, fill the need rather than perusing the checkbook first. Jesus says, "…whenever you wish…" but if your funds aren't in order, wishing won't get it done.
Place your assets under better stewardship so you can have the ability to help "whenever you wish."
(Photo courtesy of pixabay.)
(For more devotions, visit Christian Devotions.)
---
---