But he was pierced for our transgressions, he was crushed for our iniquities; the punishment that brought us peace was on him, and by his wounds we are healed. Isaiah 53:5 NIV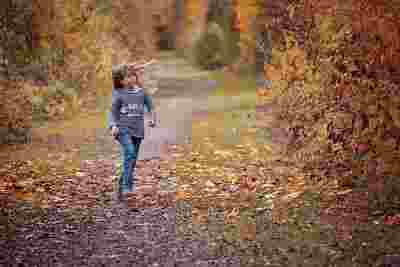 "I can't find anything wrong," the neurologist said.
Although the neurologist had multiple diplomas and had performed three MRIs and numerous neurological tests, he couldn't answer why a forty-six-year-old healthy female had developed sudden inexplicable symptoms: weakness, numbness, and leg pain. And while these symptoms were bearable physically, they were unbearable emotionally. She was a marathon runner.
"We'll send you to Massachusetts General," the doctor said. "Or we can perform a muscle biopsy."
Grasping at medical straws, the doctor tried to comfort his patient as she pushed the tears behind a steel wall. She felt certain a cure would not be found. Future marathon goals would have to be shelved. But she found comfort, knowing that in suffering she was not alone.
Christ was pierced for our transgressions, crushed for our sins. By His wounds, we are healed. He bore the pain of each thorn with tremendous love.
Through Christ's suffering, we find comfort for our own suffering. Bearing discomfort is difficult but leads to endurance—out of which integrity and character are born.
There is no issue too big or too insurmountable for Christ. Whatever may be troubling your mind, heart, or spirit, lay it at the foot of His cross. Prepare to be enveloped in His unfathomable love and mercy. Rejoice in how deeply you are cherished.
Rest, knowing Christ will meet you with open arms at the finish line.
(Photo courtesy of pixabay.)
(For more devotions, visit Christian Devotions.)
---
---