I have wept until I am exhausted; my throat is dry and hoarse; my eyes are swollen with weeping, waiting for my God to act. Psalm 69:3 TLB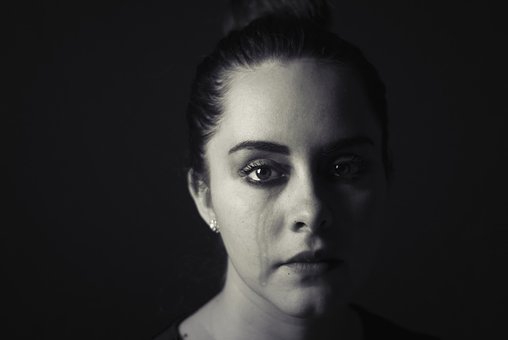 "Your sister works out like a champion," an exercise trainer once told my brother.
When I was in college, I aimed for perfection. I studied hard. I exercised six days a week using a StairMaster, lifting weights, and doing two hundred crunches each workout. I highlighted my hair and wore beautiful clothes. I made sure my perfume and lotions' fragrances blended perfectly. I thought of everything.
My perfectionism wasn't just about getting good grades or looking pretty though. It was about finding a boyfriend, and it became a consuming obsession. I knew God had chosen my future husband, so I looked everywhere for an attractive man with a gentle spirit—but I couldn't find him. Not in my college classes. Not at the gym. Not at church. Not at restaurants or grocery stores or anywhere else. I prayed and prayed for God to send me a boyfriend.
In hindsight I think my faith made me unappealing. No teenager or twenty-something wanted that kind of girl. You know, the kind you introduce to your mother. They wanted the kind you have fun with. I was desperately lonely. I made a habit of hugging a stuffed animal at bedtime so I could fall asleep.
That was twenty years ago. Since then I've discovered the best way to cope with any type of longing is pouring myself into prayer. The Holy Spirit soothes my burning heart. Jesus said, "I will ask the Father and he will give you another Comforter, and he will never leave you" (John 14:16 TLB).
No matter whom you seek, or whom you have lost, the Holy Spirit will comfort you. Ask God to ease your yearning so you won't try to satisfy it with something harmful such as alcohol, drugs, pornography, adultery, or fornication.
Take comfort knowing God is always with you. He loves you more than any person could.
(Photo courtesy of pixabay.)
(For more devotions, visit Christian Devotions.)
---
---