Yea, though I walk through the valley of the shadow of death, I will fear no evil: for thou art with me; thy rod and thy staff they comfort me. Psalm 23:4 KJV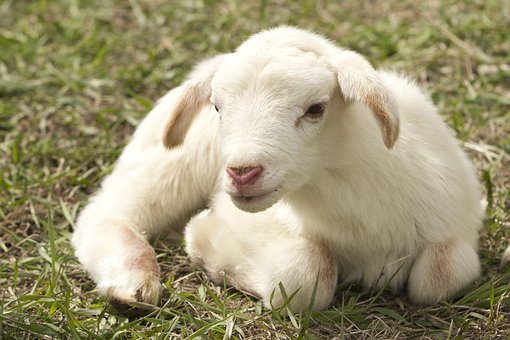 Early in the morning, the first thing the shepherd in biblical times did was to look into the sky for buzzards. When he saw one or more circling in the air, he feared one of his sheep was in trouble.
When a sheep stumbles and loses balance, it often cannot get up again. It is then called a cast sheep. If the shepherd doesn't get to it in time, it may die. When the shepherd finally finds the cast sheep, he picks it up and rubs the legs to restore circulation. Then it can rejoin the flock. This is called restoration.
In Psalm 23, David wrote about what he experienced so often in his young life: restoring sheep.
In our Christian living, we too often stumble and fall. Sometimes it is almost impossible to regain our strength and balance. We may feel devastated. Yet Jesus Himself assures us He is our Good Shepherd who watches over His own. He will be our help in trouble. Realizing He is there to restore us brings comfort.
When you feel helpless, when thoughts trouble your mind, or when you feel cast down, ask God to restore your soul. Then thank Him for being your Good Shepherd.
(Photo courtesy of pixabay.)
(For more devotions, visit Christian Devotions.)
---
---