Point out anything you find in me that makes you sad, and lead me along the path of everlasting life. Psalm 139:24 TLB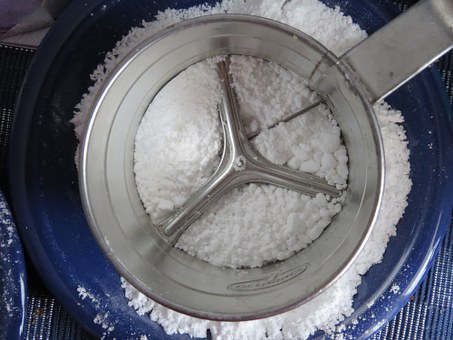 The aroma of homemade biscuits baking permeated my grandmother's home. My taste buds anticipated every delectable bite that would drip with butter and grape jelly long before she removed them from the oven.
One of my memorable cooking experiences with my grandmother, whom I affectionately called Mama, was her preparation for making buttermilk biscuits. She placed a large metal bowl, a silver sifter, and all the ingredients on the counter. Then she filled the sifter and allowed me to sift flour into the bowl.
At the end of the sifting, I saw several hard pieces of flour captured in the sieve. I stared at Mama through widened eyes. I didn't understand the purpose of sifting and would have innocently dumped the remains into the bowl. Understanding my dilemma, she instructed me to toss the remains into the trash because they were unsuitable for her biscuits.
In David's psalm, he asked God to point out anything He found that made Him sad. David pursued God's heart and knew he needed assistance exposing and eliminating sin hidden in his own heart. He determined not to break God's heart again because he never forgot his past indiscretions. David's intimate fellowship with God empowered him to request that God take his heart through a sifting process to reveal anything deemed insufficient.
God desires the same from each of us. He wants us to abide in His presence and to offer our heart to Him for inspection. God loves us more than we know, and His plan is not to harm us.
Face your fears and ask God to take your heart through His sifting process.
(Photo courtesy of pixabay.)
(For more devotions, visit Christian Devotions.)
---
---