So they asked the Lord, "Where is he?" And the Lord replied, "He is hiding among the baggage." 1 Samuel 10:22 NLT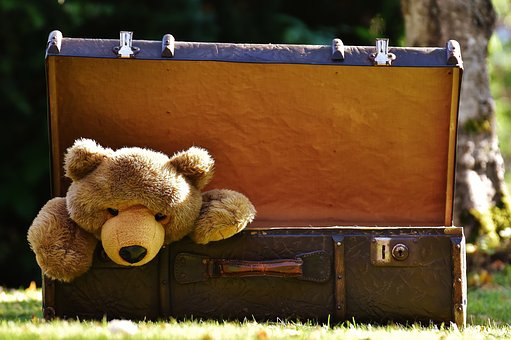 I was nervous as I sat through the lectures about human trafficking and trauma.
Hearing stories from young girls whose lives had been changed forever, I wondered why God called me to this ministry. I patiently waited nine months before I received a phone call asking me to mentor a young girl. I spent two days praying and, in the end, turned it down. I had too much on my plate. I was switching jobs, and it was the end of the year. I felt overwhelmed and couldn't start anything else. My list of excuses went on and on.
When I hung up the phone, God called me out. The truth was I was hiding from being a mentor. I had taken my own baggage—worry, insecurity, distrust—and inserted it into a relationship that hadn't even started. I used my baggage as an excuse that I wasn't good enough for the job.
How many times are we like Saul? We rejoice in a calling God has given us, but when the moment comes to start that journey, we change our minds and hide among our baggage instead of trust God's call. By doing so, we miss opportunities to work beside God and minister to others.
Whatever baggage you are hiding in, come out. Trust in God to help you fulfill what He has asked you to do.
(Photo courtesy of pixabay.)
(For more devotions, visit Christian Devotions.)
---
---