In a wealthy home there are dishes made of gold and silver as well as some made from wood and clay . . . If you stay away from sin you will be like one of these dishes made of purest gold . . . so that Christ himself can use you for his highest purposes. 2 Timothy 2:20-21 TLB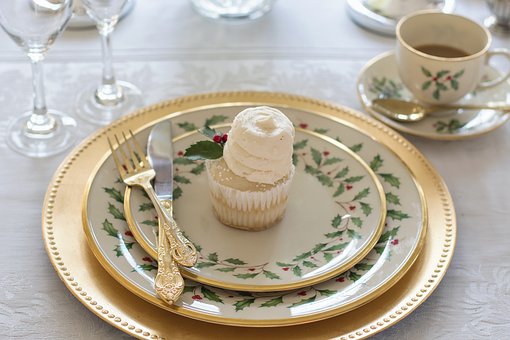 Collecting fine china is one of my many weaknesses.
I entertain with our best dinnerware. Visitors express their enjoyment over eating from nice dishes instead of casual paper plates. Using fine china demonstrates the value I place on my guests. I rarely pass up an opportunity to check the china section in stores. The luxurious appearance exhibits its value. The finest china gleams, is nearly transparent, and often reflects images like a mirror when held to the light. Many fine pieces come rimmed with platinum or gold, adding to the cost and appearance.
Paul used expensive dishes saved for special occasions as an illustration to remind Timothy about characteristics of a good soldier for Christ. He urged Timothy to remain pure for every good work, encouraging him to avoid foolish arguments and to stay away from sin so he would be like the finest dishes in a household. He also instructed him to flee evil desires and pursue righteousness, faith, love, and peace. By doing so, he would join those who had pure hearts before God, and he could be of greater service to Christ.
In the same way, Christ wants to remove sin from our lives and use us for His purposes. When we allow Him, we become worthy vessels, valuable for His intentions. He wants us to seek those same characteristics Paul suggested to Timothy. As a result, our lives and behavior will mimic Christ's qualities and likeness to others like reflections in fine china. Lives patterned after Christ will never cause shame, but will display our spiritual image.
We can live our life without regard to how it influences others, or we can choose to turn from sinful behaviors, to imitate Christ, and to become worthy vessels of service. Choose the latter.
(Photo courtesy of pixabay.)
(For more devotions, visit Christian Devotions.)
---
---