He took him outside and said, "Look up at the sky and count the stars—if indeed you can count them." Then he said to him, "So shall your offspring be." Genesis 15:5 NIV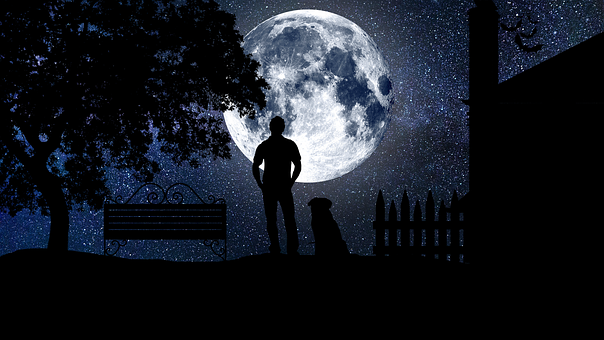 I am not a "natural woman."
I love cozy homes with squishy beds and home-cooked dinners. I appreciate a glass of white Zinfandel too. In my younger days, I was adventuresome, trekking winding paths with my trailblazing buddies. But the impact of six decades on this modern girl has plopped me in the middle of comfortable suburbia.
Even though I may not be a lover of nature, I know God is. After all, He created the rushing rivers, mutely painted desserts, and ice-capped mountains.
God once proudly, but gently, led Abraham outdoors and showed him the vast, starry sky. Abraham struggled with God's plan for him. For decades, the aging Hebrew had implored the Lord for a son. Year after year, God gave none.
Finally, the deafening silence of the heavenly Father was pierced with an announcement that the Lord would make him "into a great nation" (Genesis 12:2). But years passed and still no son. The affliction of his family barrenness gripped the heart of this righteous man. I imagine he pounded the heavens with questions about God's previously presented plan.
At last, a vision came to Abraham, and the Lord said, "I am your shield, your very great reward" (Genesis 15:1). Abraham replied, "You have given me no children; so a servant … will be my heir" (Genesis 15:3).
A quiet pause may have occurred in the heavenly realm as all celestial ears turned to hear the Father's firm reply: "This man will not be your heir, but a son coming from your own body" (Genesis 15:4).
That's when the Father took His precious child outside. I envision God's big-daddy arm enveloping Abraham's drooping shoulders as the Lord said, "Look up" (Genesis 15:5)! As the Abba-Father showed Abraham His plan through the starry example of the brilliant, unadulterated night sky (no light pollution here), Abraham once again saw a teeny glimpse of God's magnificent plan.
Traipsing through the outdoors may not be my preferred pastime anymore. But catching my Father's heavenly vision for me is vital. He has a vision for you too. Look up at Him, so you can see His destiny—one designed especially for you.
(Photo courtesy of pixabay.)
(Visit Christian Devotions for more devotions.)
---
---