Your word is a lamp to my feet and a light to my path. Psalms 119:105 NKJV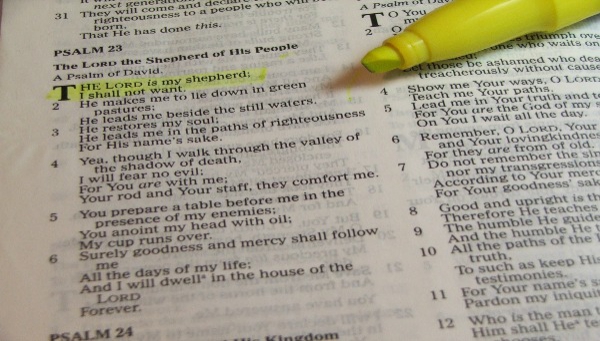 Driving with my smartphone in my lap, I realized I had reached for it several times to make sure it was still there—as if the phone could walk away.
In that moment, I acknowledged my dependence on the device and confessed, "Oh, I know God is all I need. I could live without electronics as long as I still had Him." But God wasn't done with the teaching moment. And this isn't a devotional about putting your devices ahead of God.
After exploring the idea of living without technology—and convincing myself I could handle it if necessary—I was confronted with some questions: What if I had to live without the Bible? Would I have enough of it hidden away in my heart to be satisfied? Would having John 3:16 and Psalm 23 memorized be enough to satisfy me?
The Bible is God's method of communication to teach us about Him and to guide us. It is more accessible now than at any other time in history. Knowing I don't appreciate its availability as much as I should, I question how it would affect me if it were taken away. I imagine I would write down every verse of Scripture I know, and pray to remember more. I would probably ask everyone around me what verses they remembered as well.
Although the Lord will preserve His Word, it is good to imagine how life would change if the Bible suddenly vanished and it wasn't here to light our paths. Thankfully, the Holy Spirit can never be taken away from us and will always be our guide. I pray God will continue to speak to me through His Word and that I will treasure it.
Commit Scripture to memory, not for fear the Bible will be taken away, but to allow it to work in your life.
(Photo courtesy of pixabay.)
(Visit Christian Devotions for more devotions.)
---
---