For you know that it was not with perishable things such as silver or gold that you were redeemed from the empty way of life handed down to you from your ancestors. 1 Peter 1:18 NIV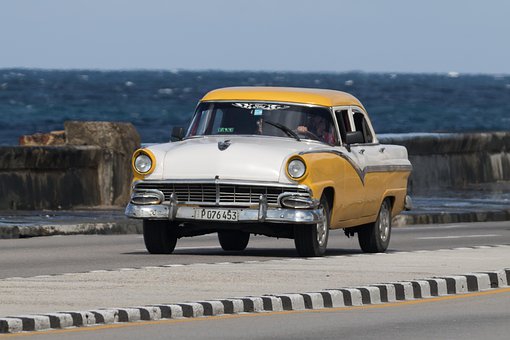 In backyards, garages, and unused barns, treasure hides under old tarps—unseen by everyone except those with a special kind of eyesight.
To a classic car restorer, the moment an owner pulls off a tarp or raises a garage door is exciting. When he finds the remains of a classic car, his eyes light up. His touch becomes gentle. "This must have been one sweet ride. How much do you want for it?" The price is low because the seller sees only a broken-down wreck. The buyer sees hidden beauty and wonderful potential.
After the owner tows the old car back to the shop, a professional team assesses everything wrong: "Transmission's shot. She'll need a new engine. Right fender looks good. Have to buff out this rust, though."
Restoring a ruined car takes time, skill, hard work, and a clear assessment of the damage. But these dreamers are realists. Our Savior is too. When Jesus becomes our owner, He sees all the brokenness and sin in our life clearly—and His eyes light up. He loves restoring us from our empty way of life.
Redemption takes something ruined and restores it to full beauty, function, and purpose. Our Savior is also our Redeemer. Jesus buys us back from Satan's junkyard. Then like the classic car enthusiast, He gets to work. First comes the honest assessment: "Damaged self-esteem.The mouth leaks gossip.Temper keeps misfiring." Jesus sees all our faults and sins plainly, yet knows how to heal what's broken.
Unlike the classic car restorer, Jesus doesn't work on corroded engines. He works in our heart—but refuses to do any restoration work without our permission. No Christian has ever been healed or set free against their will. The choice is ours.
Sometimes restoration hurts, but the end result is a healed, transformed inner life and a deeper walk with the One who loves us enough to redeem us.
Let Jesus restore what's broken in you.
(Photo courtesy of pixabay.)
(For more devotions, visit Christian Devotions.)
---
---