What causes fights and quarrels among you? Don't they come from your desires that battle within you? James 4:1 NIV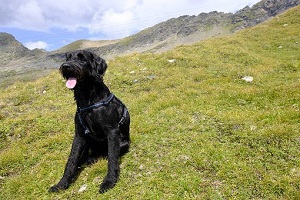 We often play King of the Mountain.
Small children play King of the Mountain, fighting for the top spot. People of all ages declare "We're number one!" when our sports team wins. Cheerleaders scream, "Who's the greatest?" and we scream back, "We are! We are!" How easily that mindset carries over into our personal and spiritual lives.
The apostles were no exception. Remember what happened shortly after the Last Supper? Jesus had told them of His coming betrayal and sacrificial death. Despite that sacred message, they moved quickly from questioning who would betray Jesus to who would be the greatest among them. James reminds us that such an attitude places us in Satan's grasp. We covet, quarrel, fight, and kill because of our selfish desires.
Jesus revealed a better way, a radical way in the eyes of the world. We find greatness through submission and service. Jesus set the example not only by washing the apostles' feet but also through everything He did. The King of kings came to earth, lived in poverty, touched the untouchables, accepted the outcasts, and put the needs of others ahead of His own. His ultimate demonstration of greatness occurred on the cross.
Every day, God grants us a new opportunity to reflect His greatness by submitting to His will. Whether we're King of the Mountain or the first one knocked down, we can give someone else a hand up. We can proclaim from the mountaintops that we know the King of kings who is number one in our lives, and so can they. We can share with them that He was, is, and always will be the greatest. We can clear obstacles from the paths of weary travelers. We can wash their feet by meeting their needs, as our Savior does for us.
Who needs your service today?
(Photo courtesy of pixabay.)
(For more devotions, visit Christian Devotions.)
---
---