Never will I leave you; never will I forsake you. Hebrews 13:5 NIV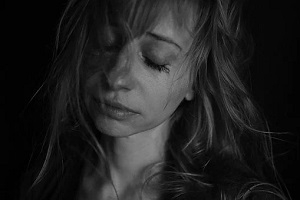 After weeks of wearing a constricting rotator-cuff brace, I ripped off the Velcro attachments with fervor and threw the contraption down.
I couldn't tolerate the pain anymore. My inner arm felt like a swollen baseball. Although I had smoothed the brace out flat, that night it had still chafed against the sore. Tears filled my eyes. "Dear God, please help me not to have another meltdown tonight. Please let me get through this pain and help me sleep."
After counting to ten and praying, God's peace seeped in, and I fell asleep. For the next several weeks, God calmed my emotions and eased the pain. I fell asleep in the easy chair every night—my new normal. Over a month later, I finally slept in my bed. It felt so good to stretch out on a mattress.
When I awoke in my bed, tears of joy welled up in my soul as I realized God hadn't abandoned me during this challenging time. He had taken me through one of the most painful experiences of my life and comforted me during many grey days when I sat pinned to the couch. He brought me friends to clean my house and bring me food and friendship. He surrounded me with His presence the entire time—soothing my emotions, calming my fears, easing my pain, and filling my loneliness with His presence and the beauty of nature.
During the 2020 COVID pandemic, many suffered emotional pain, loneliness, and fear. We experienced isolation as never before. We were challenged to press into our faith. We wept, yet God proved faithful and never forsook us. His presence comforted us.
Although pain is real, we look to Jesus. He will be with us through every difficulty. When we are in emotional or physical pain, we can cry out to God in prayer. He will hear and answer according to His goodness and in His timing. His answer may come wrapped in a meal from a friend, through the wind blowing in the trees, or even in a painful recovery from surgery.
No matter what happens, remember God has you.
(Photo courtesy of pixabay.)
(For more devotions, visit Christian Devotions.)
---
---