I have said, ye are gods; and all of you are children of the most high. Psalm 82:6 KJV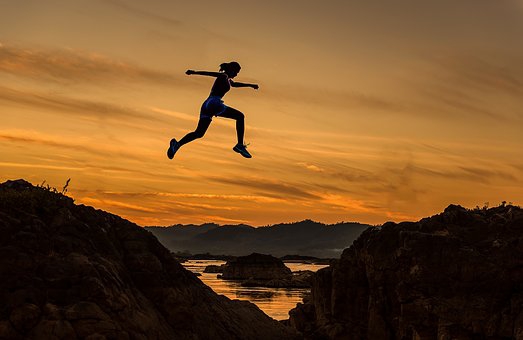 Lana Del Rey said "being brave means knowing that when you fail, you don't fail forever."
The Psalm tells us we are gods and also children of the Most High God. This should give us courage to face and overcome the challenges of life. We can be brave and take our rightful place and blessings because Jesus Christ our Lord is seated in the heavenlies.
According to Ephesians 2:6, we are seated with Christ by virtue of our faith in Him. Where God is, we are too. Our place is far above all rulers, authorities, powers, dominions, and every name that is named—not only in this age but also in the world to come.
We can take bold steps for our Father who is the Almighty. All things are under His feet and ours—including Satan. As the journey of a thousand miles begins with one step, so we walk by faith in God and not by sight. We are stronger than any challenge because we have the greater one living inside of us. We can take complete charge over the affairs of our lives.
Enjoying the blessings available to us means learning to deal with the Devil. But with our heavenly position, every devil will bow to us. We can handle any challenge because we are made in God's image.
With faith, tell the mountain of obstacles in your life to move and it will obey.
(Photo courtesy of pixabay.)
(For more devotions, visit Christian Devotions.)
---
---