So go and make followers of all people in the world. Baptize them in the name of the Father and the Son and the Holy Spirit. Matthew 28:19 NCV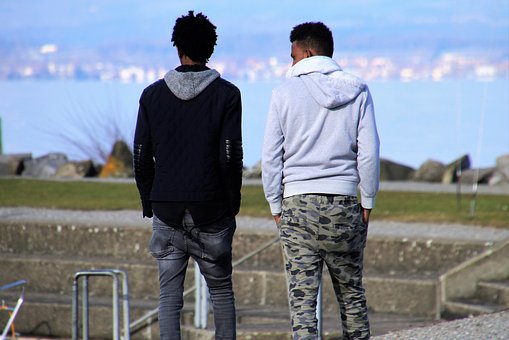 "You're the last person the customer will see before they leave the store. You need to make a good impression," the grocery store manager said. His words rang true twenty years later.
I met Vicky on a train. She was a sixty-year-old Philippine woman with a lot of stress, both at work and at home. Her husband had dementia. What started the conversation were questions I had asked about a book she was reading. At first, my conversation wasn't spiritual, but I later brought Jesus into our discussion.
I gave Vicky a few tracts that pertained to her situation and one which contained the Gospel of John. Every day I got on the train, she was reading the tracts. In August, a friend of hers told me Vicky had lost her job. Several months later, I asked her how Vicky was doing. She told me she had passed away.
The day I found out she was fired, the Christian radio station played two salvation-themed songs in a row. I felt as if the Lord told me, "Good job, Ken." I may have been the last person to share the gospel with Vicky.
Talking about Jesus can be scary, but it doesn't have to be. Because Jesus wants other followers, we need to do what this verse says: So go and make followers of all people in the world. I can only hope because of my chat with Vicky that she asked Jesus into her heart, that she became a Christian, and that I'll see her in heaven.
Don't be afraid to tell others about Jesus. You could be the last person to share with them before they die.
(Photo courtesy of pixabay.)
(For more devotions, visit Christian Devotions.)
---
---