For other foundation can no man lay than is laid, which is Christ Jesus. 1 Corinthians 3:11 KJV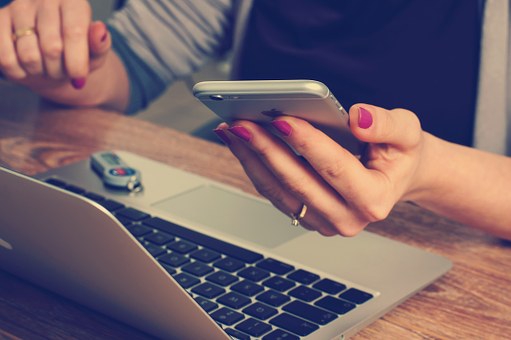 The girl's tee shirt read, Jesus is coming … Look busy …
Many of us do. We attend church, teach Sunday school, work in children's church, go on mission trips, and visit the sick or those in prison. We send money to feed the homeless, misplaced veterans, persecuted Christians, or maybe the blind. And every one of these things is needful and good.
But sometimes I try to work my way into God's forgiveness and grace, forgetting His forgiveness can't be earned or His grace bought. I try to work my way into God's grace and into heaven by being good and keeping busy doing good things. God says my righteousness is like filthy rags.
Only one way exists to claim God's forgiveness and receive His grace: Jesus. He is the way, the truth, and the life. No one can come to the Father but by Him.
No matter how hard I work—or how many good deeds I do—these things will not work. Only by asking for forgiveness of my sins and accepting Jesus as my Lord and Savior can I be saved, forgiven, and filled with God's holy grace. Faith without works is dead. Only by making sure I have allowed Jesus' forgiveness and mercy into my heart can I be certain I am serving Jesus and not trying to buy my way into heaven.
God knows our hearts. If we accept His wondrous grace and forgiveness, we will spend eternity with Jesus. Serving Him with forgiveness in our hearts, we will be able to sing of His wondrous love, grace, and glory.
Make sure you have laid the right foundation.
(Photo courtesy of pixabay.)
(For more devotions, visit Christian Devotions.)
---
---