I tell you, love your enemies. Help and give without expecting a return. You'll never—I promise—regret it. Luke 6:35 The Message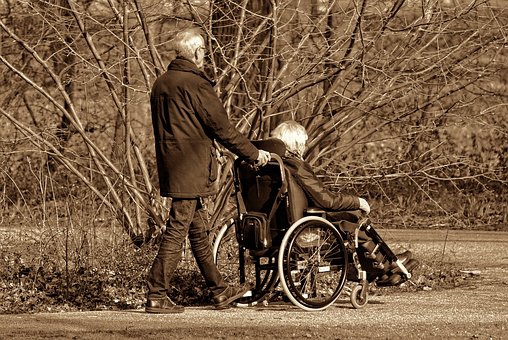 She was a nursing home resident who was only visited by loved ones on the first and fifteenth of each month.
Her niece came at noon and her grandson at three in the afternoon. They'd speak to her—one of the sweetest people you'd ever meet—with hateful aggression, which made her cry more times than not. After every visit, she'd give them a tight hug, whisper "I love you," and place money in their back pockets. I don't remember her name, but their actions angered me. Such a giving person emptying unmerited kindness without being refilled. I saw the resident as a victim. I was wrong.
We all know people who only come around when they need a favor. The ones you hear from when their car is low on gas or they need a babysitter on Friday night. The ones who stop by when they need a shoulder to cry on or who want words of encouragement because their marriage is being tested.
Luke says God gives generously without regret or in spite of our failures and inability to repay. He commands us to do the same.
We are created in God's image and are servants, not victims. To say, "I don't want to be needed," equals to, "I don't want to serve." God's purpose is for us to lean on each other. He wants us to rethink what it means to be used and try to look at servanthood from His perspective. In His eyes, we are more than conquerors.
Worrying about someone taking advantage of our kindness isn't important. Our Father makes sure ill-willed intentions are revealed in due season. Our talents, gifts, achievements, and strengths were not given exclusively to us but for us to get them to the people who need them. The same goes for our weaknesses and failures. He made us so we would need each other.
Rejoice when others are doing well, but help them when they're not—regardless of who they are.
(Photo courtesy of pixabay.)
(For more devotions, visit Christian Devotions.)
---
---