She will bear a Son; and you shall call His name Jesus, for He will save His people from their sins. Matthew 1:21 NASB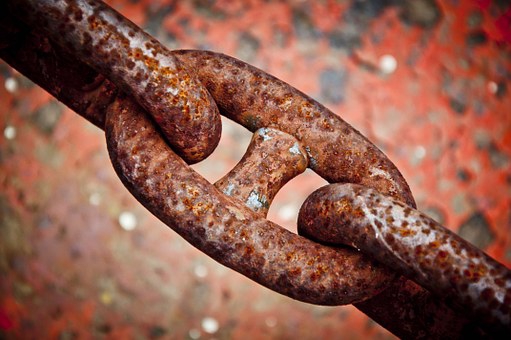 Imagine being chained and locked up by someone who claims to be your owner and has absolute control over your life.
You have no choice but to do his bidding. You wake up each day doing only what he asks. No one seems to have the power to set you free. Nor do you. This is a picture of slavery and how I pictured myself—incapable of doing anything, hating the way I felt.
I was in the same situation before Christ saved me. I indulged in deeds which displeased the Lord because I didn't have the power to do otherwise. I often forgot that when Jesus came He defeated my captor, broke the chains, and set me free. I am forgiven and hopeful about an eternity with Him.
I forget I'm no longer in bondage to sin. Having a life of victory over sin is my portion and the reason Jesus came. He came to set me free so I can live for Him now, not just go to church and glory in living with Him in the future.
Ignoring this truth is like having our owner come to us while a captive and express displeasure for the life we lead because of the things we do. He offers forgiveness and promises to come for us at an appointed time. Yet He leaves us in chains and under the control of our captor.
This isn't what Jesus did. He broke the chains and walked away with us from the influence of the enemy and a life of sin. We know we're not far enough if we keep doing the things we know only our captor will make us do.
Christ has set you free, and the Spirit gives you the power to stay free.
(Photo courtesy of pixabay.)
(For more devotions, visit Christian Devotions.)
---
---