Then the Lord said to Moses, "I will rain down bread from heaven for you. The people are to go out each day and gather enough for that day … On the sixth day they are to prepare what they bring in and that is to be twice as much as they gather on the other days." Exodus 16: 4-5 NIV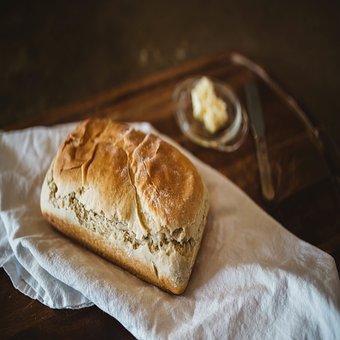 "Pennies from Heaven," a popular song in the 1930s, describes the gratitude of sunshine and flowers following rain.
In the Old Testament, the Israelites had different rain and pennies: manna. After God parted the Red Sea and delivered the Israelites from Egypt, He fed them in an unusual way through heaven-sent food, an unfamiliar small round seed. His provision included trust for the unfamiliar as well as gathering only what they needed for one day and twice what they needed for the Sabbath. When the Israelites saw it, they were puzzled and asked what it was. The translation of their question is "manna."
We don't have pennies or manna falling from heaven today, but God does send provision in our storms. In grief, we receive comfort through His Word and from people who come alongside us. God sends grace as we plough through rough spots and think we can't take one more step. During difficult financial times, He provides for our needs, not necessarily our wants. When we have doubts and questions, He gives wisdom if we ask. If we are anxious, He reminds us to pray, and God's peace guards our hearts and minds. Like the Israelites who gathered twice as much on the sixth day, we can trust God to provide our heaven-sent food.
If you need comfort, wisdom, peace, or a specific need met, look to heaven for the small round seed of His personally designed manna. When you do, you will see sunshine and flowers after the rain because you have seen His hand in your life at just the right time.
(Photo courtesy of pixabay.)
(For more devotions, visit Christian Devotions.)
---
---