And I pray that you, being rooted and established in love, may have power, together with all the Lord's holy people, to grasp how wide and long and high and deep is the love of Christ, and to know this love that surpasses knowledge—that you may be filled to the measure of all the fullness of God. Ephesians 3:17b-19 NIV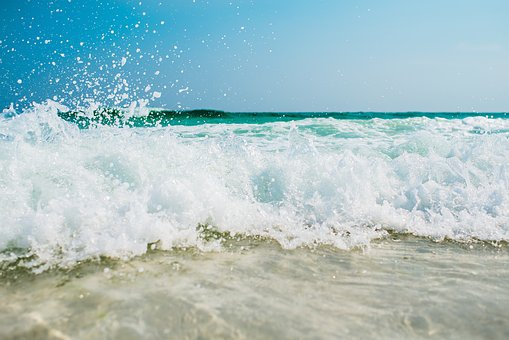 I have a treasured video of my young son, overwhelmed in his senses while standing at the ocean's shore.
Through the rough sound quality of a wind-whipped camera, I hear him give many emphatic descriptions. He concludes by yelling, "And then it goes straight down!" In equally matched excitement, he repeats the phrase over and over.
The apostle Paul implores us to take hold of something mentally unattainable. We are invited to know God's love by understanding how big it is. However, our human minds can't measure God's love. As David, the man after God's heart, put it, Such knowledge is too wonderful for me.
Although we cannot fathom God's immense ocean of love, we can know it is there for us. No matter what kind of sand we're standing on—or sinking in—God invites us to do more than gaze at His love. He beckons us to dive into it.
We don't have to figure out how it all adds up or worry that we won't measure up. The only thing we need to understand is that there will always be enough of God's love for everyone. It never runs out but is bottomless. It goes straight down.
Accept God's love that is just for you. Jump in and experience the weightlessness of it, and watch how it will hold you up. Allow the warm waters of His love to comfort you with their healing properties. You will be overtaken by His never-ceasing, always-coming-back-for-you tide.
(Photo courtesy of pixabay.)
(For more devotions, visit Christian Devotions.)
---
---