How great is the love the Father has lavished on us, that we should be called children of God! 1 John 3:1 NIV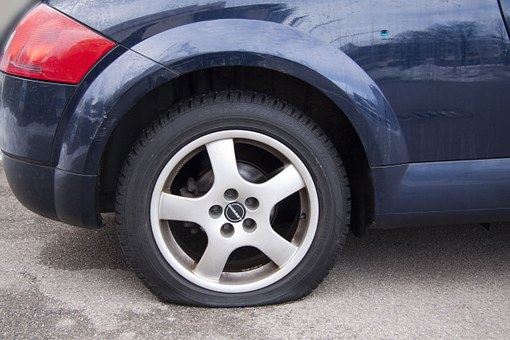 "Oh no! Not again," I muttered as I steered the dying car to the side of the road.
Dad bought the used car for me after my husband left and took our only vehicle. At that time, I was living in the church parsonage where my husband had been the minister. Ten months before, we'd left our home when he felt called to accept the ministerial position. After he left, the leaders graciously permitted me to live in the parsonage until they called a new minister.
I had never worked outside my home, but now I was being forced to seek employment. God opened the door for a secretarial position at a nonprofit organization fifty miles away. The job paid barely above minimum wage, but I was thankful for it.
I depended on the used car dad had given me so I could drive the five hundred miles each week to and from work. I was thankful for the car, but it seemed every week the car had problems—and some were expensive. I struggled to pay my bills, so I grappled with driving the used car.
Imagine my joy when Dad surprised me with a new car. Driving a car that I knew was safe and dependable was wonderful. Dad didn't owe me a new car—he'd already helped me in so many ways. His gift was one of love, freely given.
Isn't that how our heavenly Father provides for our needs? We don't deserve His blessings, but His gifts are given freely and in abundance, because He loves us with a love that is above and beyond human comprehension.
Be thankful for your Father's love and for your earthly father's love.
(Photo courtesy of pixabay.)
(For more devotions, visit Christian Devotions.)
---
---