But passing through their midst, He (Jesus) went His way. Luke 4:30 NASB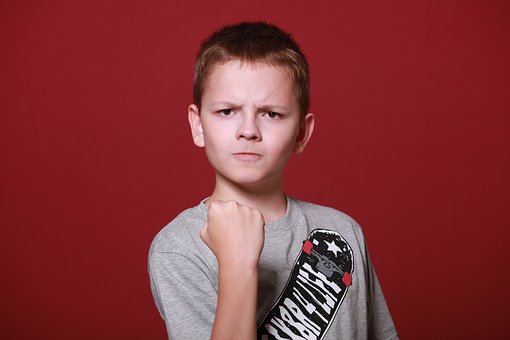 In a threatening manner, he came toward me, his knife blade open.
A small table stood between me and the eight-year-old boy. I made good use of it to put more distance between us. As I sent a lightening prayer to heaven, the boy's forward hand thrust stopped in mid-air. He stood dazed and still. I maneuvered to the telephone and rang the child's mother. Waiting outside the apartment for her arrival, I reflected on how I found myself in this situation.
Having returned home from a two-year mission trip in China, I discovered my job qualifications had lapsed. After three months and many job interviews, I finally acquired a child-minding position for a couple of hours a day. After the serious threatening posture of the boy in my care, I resigned from the only employment I had.
In Luke 4:28-30, the people in the synagogue objected to what Jesus was saying. Filled with rage, they rose up and cast Him out of the city, planning to throw Him down a cliff to His death. But He passed through their midst and went His way. It was not His time to die.
Father God will protect us until our time has come. Just as the express prayer ceased the boy's hand from doing any harm to me, Father God will keep you in His care when life-threatening situations arise.
Many years later, I saw the boy's mother. Her son had grown into a handsome teenager. I was happy to hear his unresolved emotional anger had been dealt with through counseling.
When we go through life knowing God is in control, all goes well. Reach out to Him, and you will survive all that comes your way until it is your time.
(Photo courtesy of pixabay.)
(For more devotions, visit Christian Devotions.)
---
---