Do not be anxious about anything, but in everything, by prayer and petition, with thanksgiving, present your requests to God. Philippians 4:6 NIV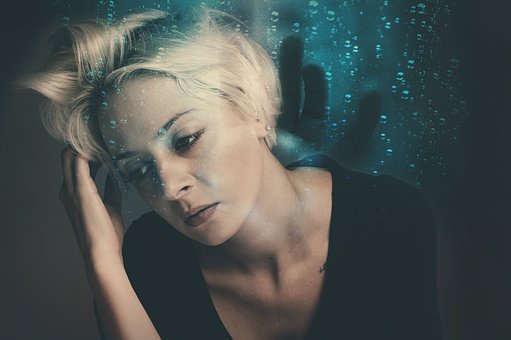 "There's something wrong with my throat," Mom said for the umpteenth time.
Mom was a worrier, especially about her health. Although she was a Christian, she couldn't seem to turn her concerns over to the Lord. So I bought a small plaque, which told of how faith can overcome fear, and hung it in a prominent place in Mom's living room so she would see it every day. She continued to fret.
Worry is difficult to let go of. Many of us realize it doesn't do any good, but we continue to wallow in the sewers of doubt and anxiety.
Ruth also struggled with a problem. It was hard to surrender her burden to the Lord, even though she realized she needed to let it go. While walking one day with her head bowed low, she saw the words Trust Jesus written in bright-blue chalk on the sidewalk. The words caught her attention for a few minutes, but then she continued walking, her spirits and head downcast again.
At a different location, she again saw the same words written in the same blue chalk. This second emphasis was what she needed. "I will trust you, Jesus," she declared. "Everything will be okay." Later, her problem was solved and her trust in God deepened.
God doesn't want us to live a life of defeat. If we allow Him to guide us, we can overcome worry. The Bible offers promises of peace and power to help us in all we encounter.
Perhaps Mom's greatest fear was cancer, but she lived to be eighty-eight and was never afflicted with a malignancy. She missed the joy which comes from trusting God because she worried about her health and other problems.
It isn't easy to let go of worry, especially for some people. Jesus gave words of comfort and encouragement: "Peace I leave with you; my peace I give you … Do not let your hearts be troubled, and do not be afraid" (John 14:27 NIV).
When you are tempted to worry, accept the peace Jesus gives instead.
(Photo courtesy of pixabay.)
(For more devotions, visit Christian Devotions.)
---
---