I will answer them before they even call to me. While they are still talking about their needs, I will go ahead and answer their prayers! Isaiah 65:24 NLT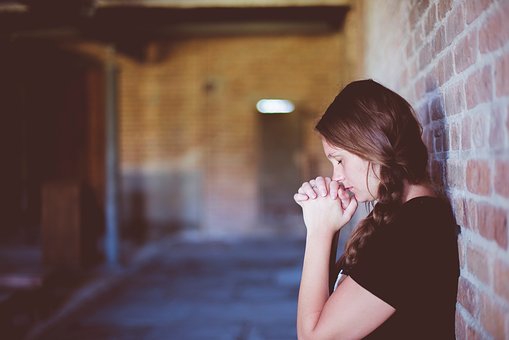 God and I have a unique communication style.
Because of a difficult past with my health, each morning I wake up and think, Thank you, Lord, for another day! When I lie down at night, my thoughts are the same. The Alpha and Omega has been with me all day, and I want to recognize His presence and His gifts of life.
I want God to know I'm thankful for all He has done through His Son. Without the Holy Trinity, I would be more than lost. So I keep them close—in my heart and on my tongue. I breathe conversation with God every chance I get.
But the one thing I sometimes—often—forget to do is pray. A horrible admission, but one that's true. I'm so into moments with God that I forget to kneel before Him … to honor His Glory … to ask for His Providence.
Conversation is a wonderful thing, but some moments I need more from my heavenly Father. Those are the moments I remember what He taught through Isaiah: to approach Him with confidence, to give thanks, and to ask. After all, He created me, my heart. And He has given me the desires of my heart as well as a heart that longs for Him.
In those moments when I need more, Abba-Daddy puts His strong hand on my shoulder, pulls me close, and says, "Rest, dear one. It's okay. Daddy's got you."
I hope that I will pray more and that I will use reverence and awe in my everyday, casual conversations with God.
God is always waiting to hear from you. Talk to Him often.
(Photo courtesy of pixabay.)
(For more devotions, visit Christian Devotions.)
---
---