Therefore, since we have so great a cloud of witnesses surrounding us, let us also lay aside every encumbrance and the sin which so easily entangles us, and let us run with endurance the race that is set before us. Hebrews 12:1-2 NASB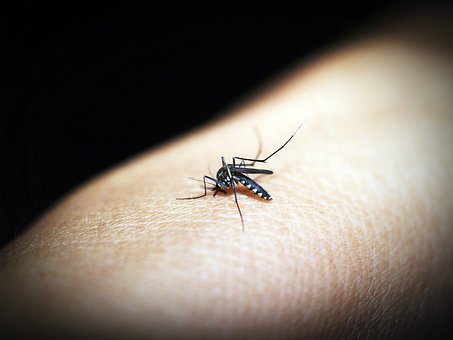 He felt like my friend, buzzing next to me as I sauntered along the two-and-a-half mile loop around my neighborhood.
When I started my morning prayer walk, a tiny gnat followed me. About halfway through my walk, ten new gnat friends joined him. They were slightly distracting while I tried to talk to God but nothing I couldn't handle. By the last half mile, hundreds of gnats surrounded me. I tried swatting at them and walking through low-hanging tree branches to divert them. I sniffed myself. Defeated, I finally ran home like a crazy person with my eyes only half open while flailing my arms in the air.
As I crashed on my couch, relieved to be out of the chaos, God convicted me. The gnats were like the small distractions in my life. One gnat didn't seem so bad—even like my buddy. A few gnats were annoying but nothing I couldn't push through. A whole swarm of gnats, though, drove me insane.
Since I was also surrounded by a great cloud of witnesses to the faith, I knew it was time to take a good look at my life and decide what insignificant things I needed to cut out. Things that robbed me of my time and detoured me from God's plan.
The list was long: binge-watching new television shows, excessive use of social media, worry over the future, anxiety about the past, and ministries I had not been called to but took on anyway.
God wants us to stop focusing on the gnats and letting them control our life. He wants us to return our gaze to His priorities. Though miniscule, gnats are joy and peace killers.
Decide on some things you can rid yourself of that cause chaos and stress. Run the race God has chosen specifically for you. Squash the gnats, and let God take you on a wild adventure.
(Photo courtesy of pixabay.)
(For more devotions, visit Christian Devotions.)
---
---