Your statutes are my heritage forever; they are the joy of my heart. Psalm 119:111 NIV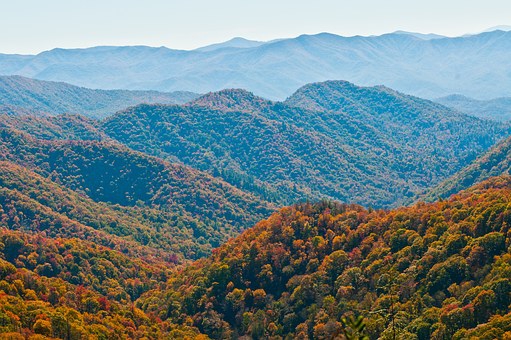 I'm used to it. Folks making fun of my accent. When you're born and raised in the Appalachian Mountains, people are going to tease you, sometimes relentlessly, about your dialect.
Over the years, I've learned to roll with it. I'm proud of my mountain heritage. Nothing surpasses the mountain people: a simple life, values, and unfailing faithfulness. Knowing there are still places in the world where family and friendship take precedence over cell phones and personal agendas is comforting. People here take pride in their heritage. Founded in hard work, determination, and faith, we may not be a perfect people, but we are proud of who we are and from whence we came.
Recently, while attending a conference, I had to make a fast side trip to the restroom. It was empty (for which I was glad, since women's restrooms tend to house lines of waiting occupants). As I readied myself to leave the stall, I heard the door open and two women laughing and joking … making fun of other conferees. What are the odds? One of those being made fun of was me. "Her accent is the stupidest thing I've ever heard."
Now, on a good day, I'd blow this off, but that day I was tired. I'd worked fourteen hours a day for three days to teach, meet, and serve conferees. That sentence was hurtful. I kept quiet until they left and then found a dear friend.
"Do I come across as stupid because of my accent? I know I tease about it, but do I come across as stupid?"
He reassured me I was not the stupid one, and it was my faithfulness and genuineness that made me approachable and loved.
The Israelites sometimes felt persecuted because of their heritage, but God was faithful to His people. Even in times of discipline, He reminded them they were His. To this day, the Jewish people cling tightly to traditions and heritage. They were not perfect, but their ties to their past gave them hope for the future.
Where you came from is part of who you are. When you were adopted into God's household of children, you, too, gained the Father's heritage. Share your love for God. Teach others about His faithfulness.
Your heritage in Christ is a special and amazing gift.
(Photo courtesy of pixabay.)
(For more devotions, visit Christian Devotions.)
---
---