If you do not stand firm in your faith, you will not stand at all. Isaiah 7:9 NIV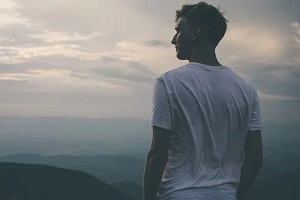 God is still in the healing business.
After an auto accident, I was completely healed of a back injury after lying still for 100 days. My friend, Julia, experienced total healing from cancer after she endured six rounds of chemotherapy. Many injured soldiers recover after months of rehabilitation.
All looked bleak. An old enemy threatened Ahaz, king of Judah. Ahaz had been defeated once before by Rezin of Aram and the northern kingdom. But the prophet Isaiah told him this alliance against him would not succeed. He gave Ahaz a long view. Within sixty-five years, Ephraim would be shattered too.
Standing in faith is a long-term proposition that takes stamina, patience, and continual obedience. When faced with a challenge, we cannot stand on what we hear, what we see, or even what we know about the circumstances. Standing in faith means standing on our faith in God. What we know about God is the most important thing.
God will deliver us from evil—addictions, sickness, disease, and threats. He will provide for our needs and prosper us in finances, security, affection, and education.
Sometimes the Devil gives us the short-sighted version of God's truth. Jesus is still my healer whether through treatment, surgery, or rehabilitation. If the healing takes time, the Devil often leads us to believe God is falling on the job and will not come through.
If we have any belief that is contrary to the Word of God, we should repent and embrace God's truth. Positive repentance says, "I repent of believing I am now useless due to this illness" whereas negative repentance says, "I repent of not believing God has a plan for me."
We can turn God's truth into positive declarations such as, "I believe God has a plan for me, for good and not for evil. I am still valuable to Him regardless of my challenges."
Keep standing in faith.
(Photo courtesy of pixabay.)
(For more devotions, visit Christian Devotions.)
---
---