If you listen to correction to improve your life, you will live among the wise. Proverbs 15:31 NCV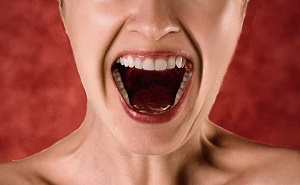 She called and yelled at me.
I hung up on her—my half-sister, Alice. She called back and spoke in a quieter tone. As usual, it was hard to talk to her, and doing so caused me a lot of stress. I tried to speak, but she refused to give me a chance. In previous conversations, when she allowed me to talk, my words seemed to go in one of her ears and out the other. She never listened. She just didn't get it.
Alice has passed away now. The sad part is, no one wanted to be around her, including her sons, her dad, her other brother, and me. In some of her angry rants, she chewed us out for not staying in touch. We tried, but it was always the same. If she had listened for once when I tried to confront her lovingly, she might have been able to have close relationships with her family. Unfortunately, she was blind to how she pushed people away. We could see it, but she would not hear us.
That makes me think. Do I listen to the correction other people or the Lord brings to me? Taking correction can be difficult, but that correction could be from the Lord, and it could improve our life. I believe our life should prepare us for heaven. The Lord wants to help us, not hurt us, and He often uses others to speak to us.
Are you listening to the Lord?
(Photo courtesy of pixabay.)
(For more devotions, visit Christian Devotions.)
---
---