Therefore, if anyone is in Christ, he is a new creation; old things have passed away. 2 Corinthians 5:17 NKJV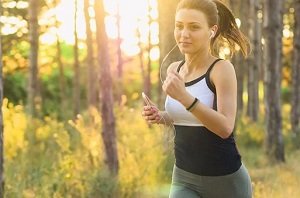 Carefully, I hung the 2021 calendar on the wall.
The old year had been trashed in seconds by the removal of the 2020 calendar from that spot. And good riddance! A new year beckoned with possibilities and opportunities. Although the date automatically changed at midnight on December 31, I did not.
Even before 2020 was ushered out the door, the material world assaulted me with suggestions on how to become a new me in 2021. A plethora of e-mails with life-changing offers cluttered my inbox. Television commercials depicted how to better my life—for a price of course. Purchase a high-end exercise bike with streamed classes. Order a meal kit delivery service, offering fresh and healthier dinners. Whatever the suggestion, the onus was on me to take action and keep at it.
Sighing at the uphill battle required to meet the new me on the other side of a mountain of effort, I daydreamed about the what ifs. What if I could take a pill and, in the blink of an eye, become slimmer? What if I could flip a switch and have my closet immediately organized?
I wanted the bad things to simply melt away. Good luck with that, I concluded. Humans just can't do that. But then it struck me. I was already a new creation. The bad melted away from me the moment I accepted Christ. My sins were erased, and I became a redeemed believer with eternal life.
As a Christian, I still face the same physique in need of toning, and the closet screams for organization, but I have been transformed by Jesus' blood. The new you He offers beats any positive change humans could achieve on their own in a new year. What we believers need is to change our attitude.
Ask God to help you be thankful for how He has already made you as a new creation.
(Photo courtesy of pixabay.)
(For more devotions, visit Christian Devotions.)
---
---