Since a king's word is supreme, who can say to him, "What are you doing?" Ecclesiastes 8:4 NIV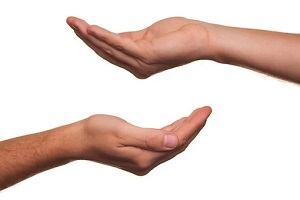 Imagine three servants who are responsible for managing with wisdom and integrity the items in a king's household.
Two of the servants carefully follow the instructions of their king and make sure they obey his desires. They seek favor in the sight of both God and people. But the third servant finds the king's ways of pursuing a certain task narrowminded and shortsighted. He takes matters into his own hands and pursues a course that has high risk but high reward.
As the king walks into the portion of his castle he has entrusted to the servants, the foolish servant's haste catches him off guard. The servant breaks an item that was precious to the king—an heirloom from his fathers, given to him when he was but a lad. Like a messenger sent from the kingdom with a death message, so the foolish servant was delivered by the swift judgment of the king.
All government has been ordained with both power and authority by God Almighty, regardless of what time it is in history.
When we endure hardships under overbearing leadership, understanding why certain things are done or why they could not be done differently proves difficult. Nonetheless, we should clothe ourselves with humility and let wisdom guide us with the blessings of her covering. Whether we are in the workplace or giving aid to a friend, we should heed wise counsel and serve with a humble and teachable attitude.
We can choose to be patient under stressful circumstances and follow the proper procedures, following in the fear of the Lord, or we can forsake His presence in haste.
Ask God to help you be steadfast with a servant's heart as you minister, help, and work diligently for the glory of our God, King, and Savior.
(Photo courtesy of pixabay.)
(For more devotions, visit Christian Devotions.)
---
---